Get Drinking By messaging us for a copy of the Game.
Russian Roulette Drinking game is proud to bring you endless memories of getting wasted and naked with your friends!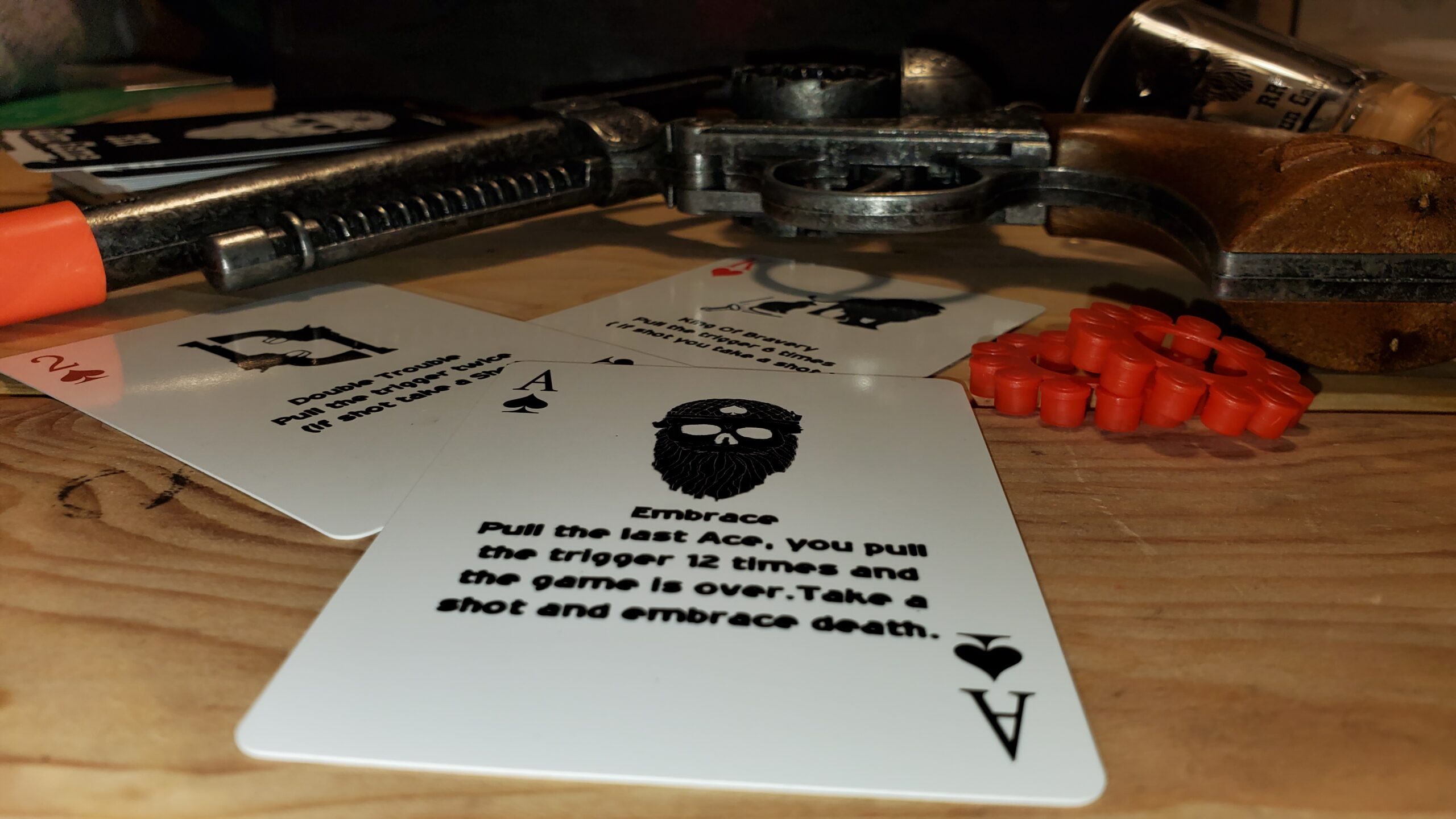 RR Card game one of 4 ways to play! draw a card and follow instructions or take a chance and put the pop cap gun to your head!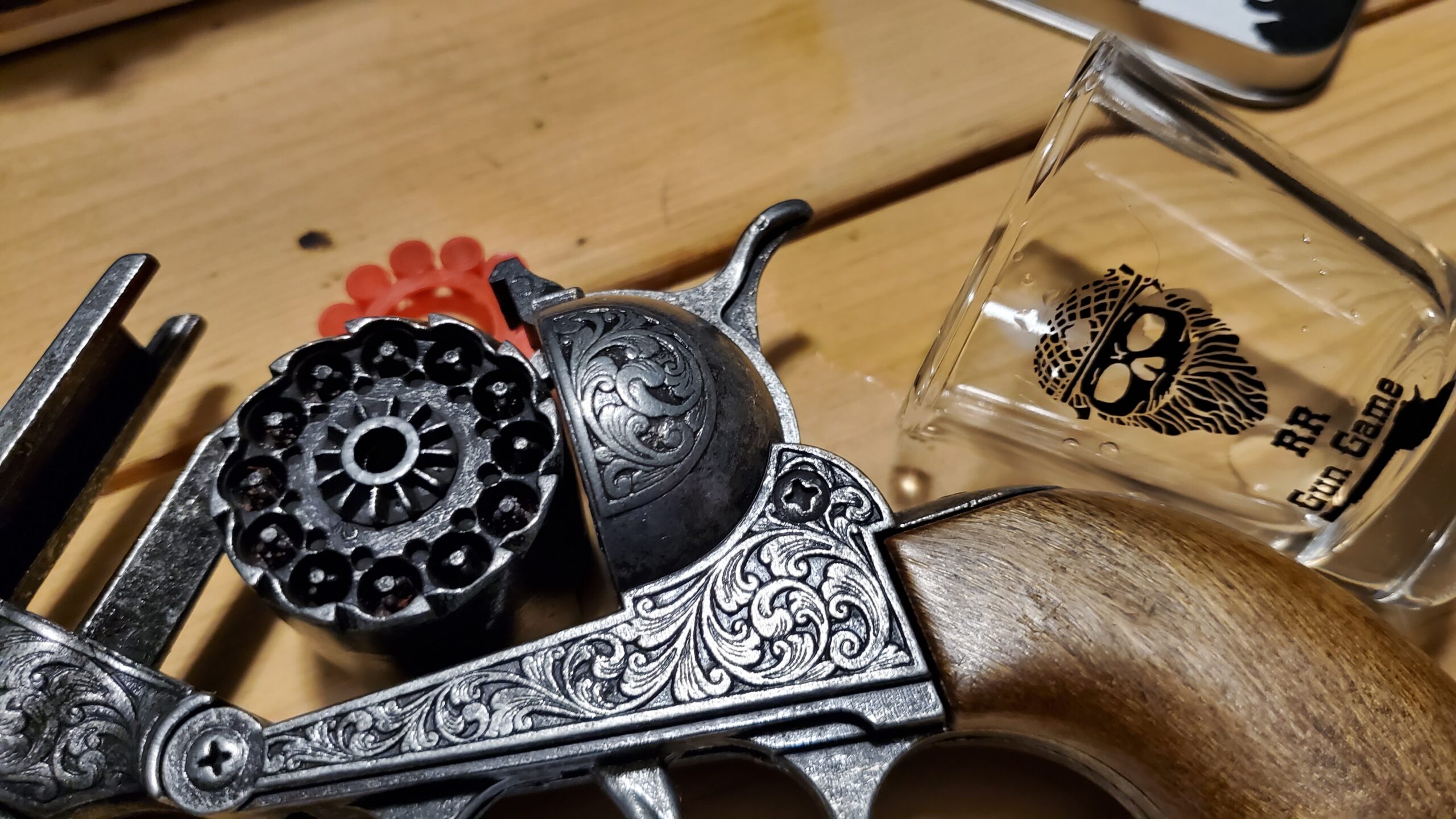 Heavy Die cast metal Pop cap guns! put the gun to your head and pull the trigger. If you get shot take a shot! All the fun of the real game without the consequence.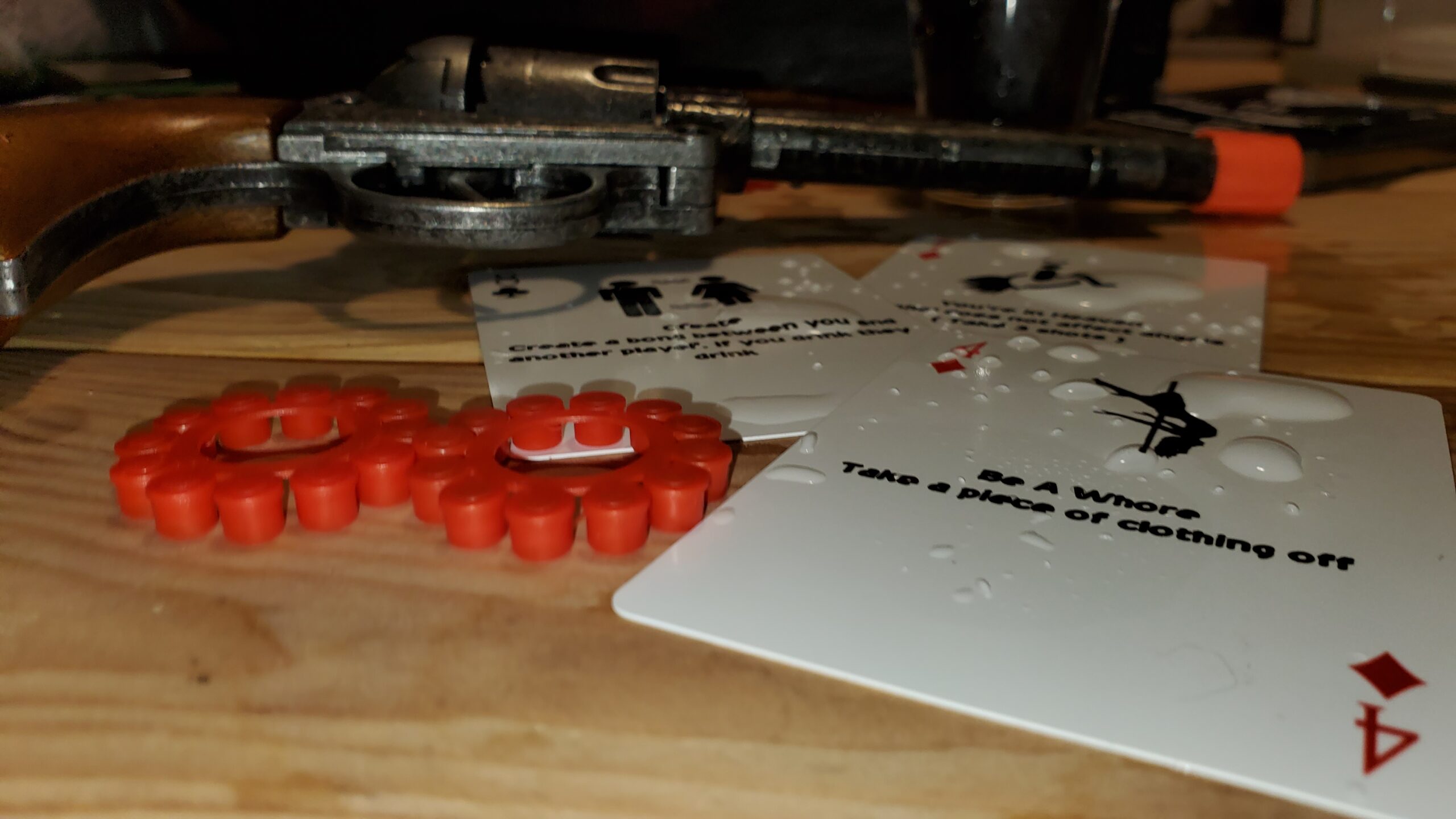 Waterproof cards that will keep up with anything you throw at them! No party fouls let's just keep drinking!